Posted by Florian | Filed under Animation, Musique
Un petit article pour parler d'un coup de coeur pour le travail de Paul Robertson.
Cet amoureux de japanime et de jeux vidéos old school (metal slug, ikaruga et toute la floppée de jeux 16bits sortis sur les bornes d'arcade dans le début des années 90) est un animateur doué, spécialisé dans les sprites.
Il a réalisé quelques vidéos, exercices de style à l'effet aussi dévastateur qu'épileptique, dont la particularité est de mettre en scène ces sprites dans décors de jeu vidéo, avec une vraie histoire, sans aucun dialogue et accompagnées de musiques -assez- violentes. Dans le domaine du gore Kawaï, on a rarement fait mieux, et techniquement il touche sérieusement sa bille en pixel art.
Sa réalisation la plus impressionnante à ce jour est l'excellent "Kings Of Power 4Billion %", visionnable en partie sur Dailymotion, et téléchargeable en haute qualité gratuitement ici.
Il a été sollicité il y a quelques années de cela par le délirant groupe australien Architecture in Helsinki pour réaliser le clip d'un de leur single, "Do the whirlwind" extrait de l'album "In case we die".
Ouais je sais j'arrive 1 an après le buzz mais la diffusion en lactelorama n'est pas sujette aux âfres du temps…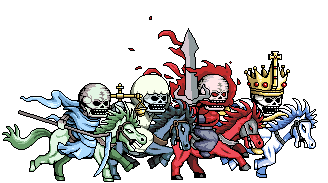 Leave a Reply