Posted by Florian | Filed under Animation, Clips, web wandering

Description de l'auteur :
Carl et les hommes-boîtes - Autour du Lac
Réalisé par Noémie Marsily et Carl Roosens
Extrait de l'album "La Paroi de ton Ventre"
http://ift.tt/10zReal
http://ift.tt/ZeB4Ie
http://ift.tt/10zRdmF
http://ift.tt/140BRy7
http://ift.tt/Z8yKfQ
Autour du Lac est le premier extrait de La Paroi de ton Ventre, second album de Carl et les hommes boîtes à paraître fin avril sur le label bruxellois Humpty Dumpty Records (Clare Louise, Le Yéti, Mièle, V.O…)
Ce court-métrage d'animation a été écrit et réalisé par Carl Roosens et Noémie Marsily en utilisant un mélange de crayons et d'encre lors d'une résidence à l'Abbaye de Fontevraud en mai 2012. Il est le premier d'une série de clips qui seront distillés tout au long de la vie de l'album. Il atteste d'une envie profonde de renforcer l'adéquation entre image et musique qui font de Carl et les hommes boites un projet unique à l'identité visuelle forte.
ENGLISH TRANSLATION:
Autour du Lac is the first single from La Paroi du ton Ventre, the second album from Carl et les hommes boîtes which will be released late april on brussels label Humpty Dumpty Records (Clare Louise, The Yeti, Mièle, VO ..)
This short animated film was written and directed by Carl Roosens and Noémie Marsily using a mixture of pencil and ink during a residency at the Abbey of Fontevraud in May 2012. It is the first of a series of videos that will be distilled throughout the life of the album. It testifies a deep desire to strengthen the link between image and music that make Carl et les hommes boîtes a unique project boxes to strong visual identity.
Prix et mentions:
Special Animation Prize by the international Animation, Dance and Experimental film jury of the 24th MEDIAWAVE Film Festival
Jury Honorable Mention at MONSTRA 2014 Short Film Competition.
Premier prix au Miami International Film Festival dans la catégorie REEL MUSIC VIDEO ART COMPETITION
Grand Prix Anima 2014 de la Fédération Wallonie-Bruxelles pour le meilleur film de la Communauté française en Belgique.
Mention au 12es Sommets du cinéma d'animation, Festival international de Montréal et de Québec.
BEST MUSIC VIDEO AWARD au Bradford Animation Festival, en Grande Bretagne.
BEST ANIMATION AWARD - MUSIC VIDEO CATEGORY à Anima (Córdoba International Animation Festival) en Argentine.
ANIMAGE BEST ART DIRECTION AWARD
au 5ème Animage (International Animation Festival de Pernalmbuco) au Brésil.
MENTION SPÉCIALE au Black Horse of Animation Competition du 3rd Ars Independent IFF à Katowice en Pologne.
SPECIAL JURY AWARD à Animanima 2013, Festival International du Film d'Animation Festival in Cacak, en Serbie.
prix "CANAL+ - AIDE À LA CRÉATION" au Festival d'Annecy.
Tags: Carl Roosens, Vimeo
Posted by Florian | Filed under Animation, Musique
Dans ce court, Matthieu Labaye illustre et explique le handicap de son père, atteint d'une sclérose en plaques à 29 ans et mort à 55 ans en 2006, de manière originale et dispose d'une maîtrise du mouvement proprement incroyable.
(Pour les impatients, la partie "Waouuuh" du court commence vers 03:40″ )
Le court-métrage a été réalisé chez Camera-etc, en Belgique.
"C'est par le mouvement que l'on s'approprie de sa propre vie. Par la liberté d'aller et de venir, d'avoir des gestes d'amour, de colere, peu importe. Quand on est privé de mouvement comme je le suis, si on veut survivre, il faut ré-inventer le mouvement autrement."
Benoît Labaye
Posted by Florian | Filed under Illustrations diverses, Musique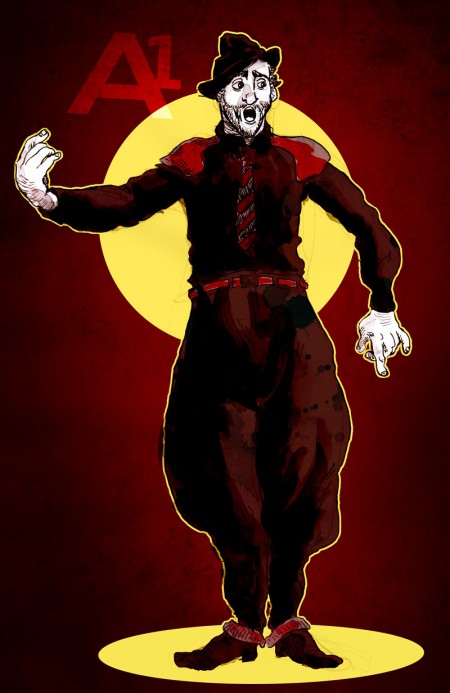 Concert de Charlie Winston pour la promotion de l'audi A1, le week-end dernier à Chambéry.
Dessin à la plume (ouh yeah !) + aquarelle + un brin de toshop.
Z'avez vu le contour trop bien autour du ptit mec ? (par défaut dans toshop, genre l'effet que tout graphiste doit éviter depuis 10 ans).
Posted by Florian | Filed under Animation, Musique
Pour la première fois sur Lactelorama voici un teaser de Bande Dessinée ! La raison ? C'est rare de voir des teasers qui bénéficient d'un réel travail d'animation, avec leur propre bande-son, et qui décrivent de façon aussi complète l'univers de la B.D promue.
Une intégration cases de bd/décors 3d pas mal du tout, avec la voix de Disiz, le tout pour un presque-clip musical pas mal foutu.
Vu sur les-courts-metrages.fr
Posted by Florian | Filed under Animation, Clips, Musique
Petite perle d'animation japonaise sur fond de musique 8bits.
Impossible de ne pas penser à la Skeleton Dance de Disney (1929).
Animé par Teppei Maki.
Posted by Florian | Filed under Animation, Clips
Nouveau clip de Hocus Pocus, réalisé par WU YUE (déjà responsable, avec So Me, du Day'n'Nite de Kid cudi). Extrait de leur album 16 pièces.
Posted by Florian | Filed under Animation, Clips, Musique
Posted by Florian | Filed under Animation, Clips, Musique
Bonne petite surprise trouvée sur vimeo :
Réalisé par Stefan Nadelman
Posted by Florian | Filed under Clips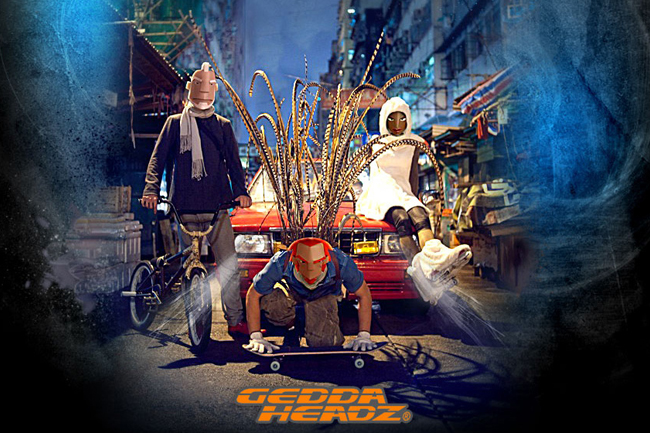 Posted by Florian | Filed under Animation, Clips