Posted by Florian | Filed under Animation
Posted by Florian | Filed under Animation
Posted by Florian | Filed under Croquis, Modèle vivant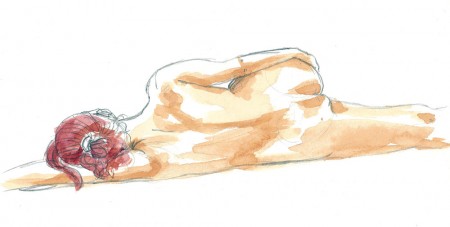 Posted by Florian | Filed under Animation
Je suis tombé dessus par hasard hier soir, et il faut dire que ce film de fin d'études de Jean Julien Pous est une jolie réalisation, pleine de charme.
Le film raconte l'histoire d'un homme qui a perdu son amour, et qui décide d'aller le retrouver dans la nuit de Hong Kong.  Occasion de dresser un portrait sensuel de la ville à travers les souvenirs de son amour.
Servi par une adaptation de Carmen en chinois, et contenant un habile mélange de 3d, still photos et de rotoscopie, le résultat donne un film étonnemment pro pour un film de fin d'études et se rapprochant plus du film d'auteur que de la démo technique. J'ai bien apprécié le plan à la "2001 : l'Odyssée de l'espace" qui finit sur une déformation de la ville en sculpture de gratte-ciels surmontée d'un poisson géant.
Le site de Jean Julien Pous, et en extra : "Switch", un des films qu'il a réalisé à Supinfocom
Posted by Florian | Filed under Croquis, Modèle vivant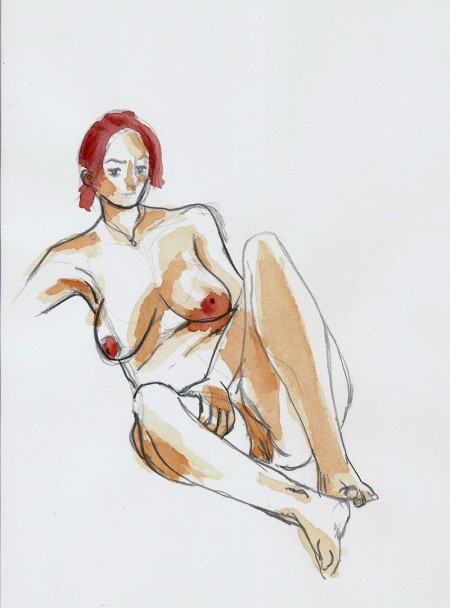 Posted by Florian | Filed under Croquis, Modèle vivant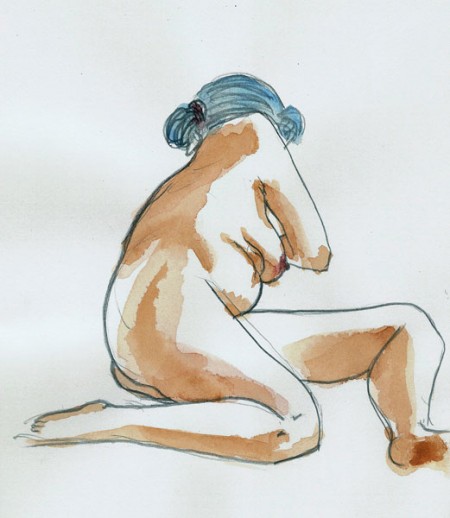 Posted by Florian | Filed under Animation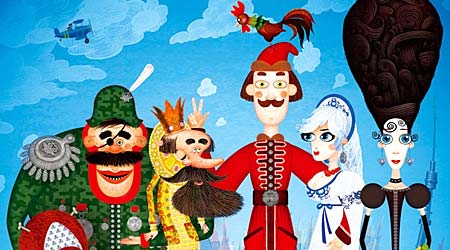 The Tale of Fedot the Strelets (rus. Сказка про Федота-стрельца, удалого молодца) is a play poem by Russian writer and actor Leonid Filatov, written in 1985 and first published in Yunost in 1986. With a storyline based on Russian folk tales, 'Fedot' is a social and political satire on contemporary realities of life in Russia. Characters mix archaic Russian language, typical for folklore, with neologisms of modern Russian, providing additional comic effect.
C'est donc un joli film d'animation Russe que ce Tale of Fedot, qui n'a pas encore de titre en anglais (et encore moins en français). Produit en 2008 et animé par ordinateur en puppet animation, le tout en 2D et demie de toute beauté !
visitez le (magnifique) site web ici
Visionnez-le ici (Russe sous-titré anglais)
Aucune info sur quand il sortira un jour dans un autre pays que la Russie.
Posted by Florian | Filed under Animation, Musique
Posted by Florian | Filed under Croquis, Modèle vivant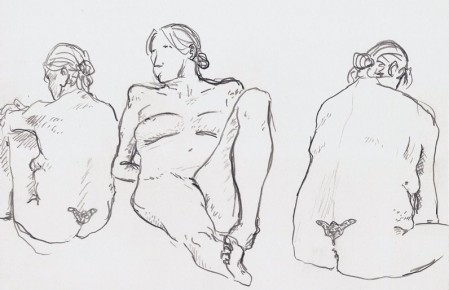 Posted by Florian | Filed under Croquis, Modèle vivant